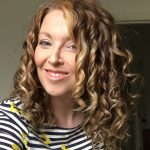 Hi, I'm Karen. I am a sociologist and researcher interested in sexual health.
My first degree was in sociology (UWS) and I went on to receive a MPhil in Social Science Research Methods, and then PhD (both University of Glasgow).  My thesis was on the topic of 'Community-based Approach to Chlamydia trachomatis Screening, with funding provided by a Chief Scientist Office (CSO) studentship. It was interesting times back then as I finished my thesis, given the different landscapes across Scotland and England regarding chlamydia screening.  With Scotland not pursuing a screening programme, I began to shift my focus.  I'm struck by how wide ranging the World Health Organisation (WHO) definition (not officially endorsed!) of sexual health is.  Here it is:
'Sexual health is a state of physical, mental and social well-being in relation to sexuality. It requires a positive and respectful approach to sexuality and sexual relationships, as well as the possibility of having pleasurable and safe sexual experiences, free of coercion, discrimination and violence.'
This has led to my research interests evolving beyond so-called 'bugs and babies', towards gender-based violence, wellbeing and god forbid we think of sex as pleasurable!  As a sociologist, I'm drawn to the influences upon sexual health that stem beyond the individual, such as community and socio-cultural levels of influences. In recent years I have become increasingly drawn to the capability approach for its expanded evaluative space, which could be a useful framework for the evaluation of sexual health and wellbeing interventions.
I have held research contracts at University of Glasgow, the MRC/CSO Social and Public Health Science Unit and I am currently a Reader at Glasgow Caledonian University (GCU). At GCU, I am a member of the Sexual Health and Blood Borne Virus Research Group, and also a member of the Justice, Violence and Gender Research Group.
If you click on 'podcasts' in the menu at the top of the page you can hear my interviews with researchers or practitioners about their work.  I really enjoy doing these as it engages me in conversations with researchers and practitioners on a variety of sexual health topics, from intersex to HIV prevention, to sexual violence.
Professional activities:
Member of Scottish Government's National Monitoring and Research Group (NMRG), for the Scottish Sexual Health and Blood Borne Virus Framework
Member of Scottish Parliament Cross-party group on SHBBV
Editorial Board – BMC Public Health
Member of Global Young Academy (2013- 2018), and elected as Executive Committee member 2017/18
(Inaugural cohort) member RSE Young Academy of Scotland (2011-2016)
Fellow Higher Education Academy
Adviser Global Early Adolescence Study
Member of the British Sociological Association (BSA)
Member of Human Development and Capability Association (HDCA)