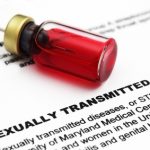 PI: Dr Karen Lorimer
CI: Dr Lisa McDaid (MRC/CSO Social and Public Health Sciences Unit, University of Glasgow)
Funder: Chief Scientist Office
This project, funded by the CSO, explored young men's preferences for an internet-based approach to chlamydia screening.  We employed focus groups, showing men a selection of sample screening websites.
The papers from this project were:
Lorimer, K. and L. McDaid (2013). "Young Men's Views Toward the Barriers and Facilitators of Internet-Based Chlamydia Trachomatis Screening: Qualitative Study." Journal of Medical Internet Research 15(12).
Lorimer, K., S. Martin and L. McDaid (2014). "The views of general practitioners and practice nurses towards the barriers and facilitators of proactive, internet-based chlamydia screening for reaching young heterosexual men." BMC Family Practice 15(1): 127. – open access paper